The Nelsons of Yorktown
Thomas "Scotch Tom" Nelson (the Immigrant)(1677-1745) first came to the colony in 1696 at age nineteen before settling on the shores of the York river in Yorktown. In 1707, Scotch Tom bought lot #47, then lot #52 and later purchased other lots until the name of Scotch Tom Nelson led the list of lot owners in the town. The enterprising immigrant tried out his versatile talents and became a merchant, an operator of a ferry and a mill, a farmer, a gentleman jurist, and trustee of the port landing. About 1710, Scotch Tom married into the first family of York when Margaret Read, daughter of Elizabeth Martiau and George Reade became his bride. Scotch Tom and Elizabeth Read had 3 children: William, Mary, and Thomas. Both sons were sent to study in England, and when they returned, they became active in the political and civic activities of the colony. In 1711, Scotch Tom built the impressive Nelson House on Lot #52 and lived in this structure until his death in 1745.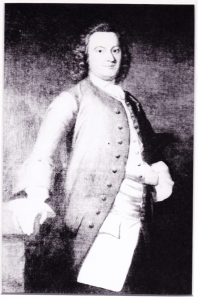 William Nelson (President Nelson) (1711-1772) joined his father on the York County Court and entered actively into his father's mercantile business, which included a store, a waterfront warehouse and wharf, several lots in Yorktown, as well as great acreage in York County, mills on a nearby river and a ship called the Nelson. Eight days after his father died in 1745, William was sworn in as a member of the Governor's Council, joining eleven of the most distinguished men in the colony as an advisor to the Governor, a member of the upper house of the General Assembly and a judge of the General Court. Nelson served many years as President of the Council, thus earning the title "President Nelson".
Thomas Nelson (Secretary Nelson), (1716 – 1782) who was five years younger than his brother William, had also studied law while in England. In 1743, when he was only 27 years old, he was appointed to the influential post of Deputy-Secretary for the Colony of Virginia, a post he held for thirty-three years. Along with his nephew Thomas Nelson Jr., Secretary Nelson served as trustee on the Court of Directors of Eastern State Hospital in Williamsburg all his life. Secretary Nelson's home, located on the eastern side of the Town of York, was used as headquarters by British General Cornwallis during his siege of Yorktown. His home did not survive the conflict.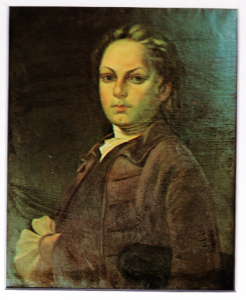 Thomas Nelson Jr. (General Nelson) (1738-1789) the eldest of five sons of William Nelson, was educated in England. He returned to Virginia to help his father manage his plantation and mercantile business. After he married, he and his family moved into the house across the street from his father's, the Nelson House, built by his grandfather. After William died in 1772, Thomas Nelson Jr. followed in the footsteps of his father and his uncle. In 1773 he was chosen vestryman for York-Hampton Parish Church and a delegate to the Continental Congress where he swore, "….if any British troops are landed in the County of York, of which I am lieutenant, I will wait for no orders, but will summon the militia and drive the invaders into the sea." In July 1776, Nelson cast his affirmative vote on the issue of independence to become included with the immortal fifty-six signers of the Declaration of Independence. During the War for Independence, Nelson became head of the Virginia Militia, thus earning the title "General Nelson". He played a major role in preventing Benedict Arnold from invading Richmond for the British, and fought alongside George Washington during the Siege of Yorktown, even though his troops would be shelling his own home. In financial distress from his wartime sacrifices, Nelson lacked money to renovate his Yorktown home. He died in 1789 at the age of 50.
Back to top of page