The Nelsons of Yorktown Graves
Buried in Grace Episcopal Church Churchyard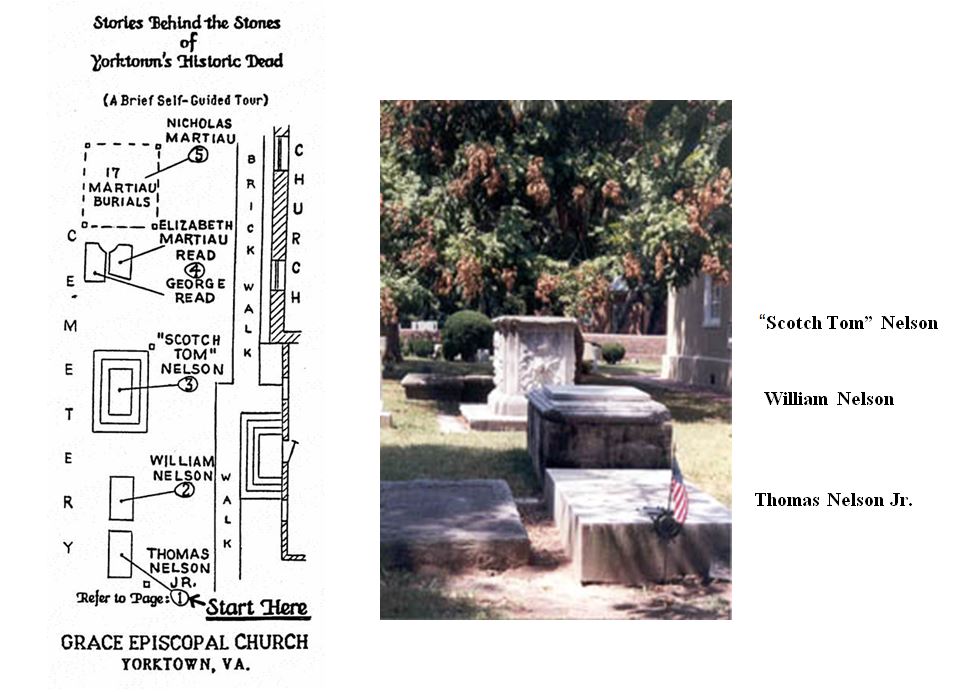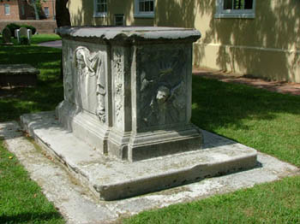 "Scotch" Tom Nelson
Hic jacet
Spe certa resurgendi in Christo
Thomas Nelson,Generosus
Filis Hugonis et Sariae Nelson
de Perith in Com itatu Cumbriae
Natus 20th.die Februarii Anno Domini 1677 Vitae bene geste finem implevit
7th.die Octobris 1745-AEtatis suae 68
William Nelson
He died the 19th of November Anno Domini 1772.  Aged 61.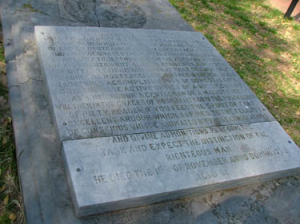 Here lies the body of the Honourable William Nelson Esquire. Late President of His Majesty's Council in this Dominion in whom the Love of Man and the Love of God so restrained and enforced each other and so invigorated the mental powers in general as not only to defend him from the vices and follies of his country but also to render it a matter of difficult decision in what part of laudable conduct most excelled. Whether in the tender and endearing accomplishments of domestic life or as a neighbor, a gentleman or a magistrate. Whether in the graces of hospitality or in the possession of piety. Reader, if you feel the spirit of that excellent ardour which aspires to the felicity of conscious virtue animated by those considerations and divine admonitions, perform the task and expect the distinction of the righteous man.
Gen. Thomas Nelson Jr.
Patriot – Soldier – Christian -Gentleman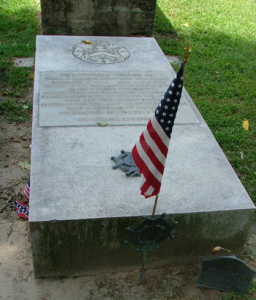 Born December 16, 1738
Died January 2, 1789
Mover of the Resolution of May 15 1776
in the Virginia Convention
Instructing his Delegates in Congress
To Move that body to Declare the Colonies
Free and Independent States.
Signer of Declaration of Independence
War Governor of Virginia
Commander of Virginia Forces
He Gave All For Liberty